Local Delivery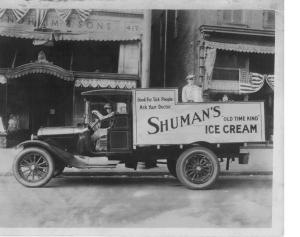 We offer free delivery to Alexandria zip codes 22301 through 22315.
Pickup Location for Pre-Ordered Cakes
Also, for your convenience, Shuman's is pleased to provide you with the ability to pick up orders at Alexandria Cupcake at 1022 King Street. Pre-ordered cakes are available for pick-up between the hours of noon and 7:00 p.m., Tuesday through Saturday.
When ordering online, your free delivery (if available for your zipcode) and pick-up options will appear after you enter your address information at checkout.
Alexandria Cupcake
1022 King Street
Alexandria, VA 22314-2923
1022 King Street, Alexandria, VA 22314